Winter time can be very cold, and in the evening the weather can be chilly here at the beach also.  Beach Hut Bed and Breakfast has a beautiful fire pit for you to sit at and enjoy the evening outdoors.  Such a romantic relaxing place to enjoy the sounds and smells by the San Diego Bay.
Take a look at the Bay in the evening at one of our beautiful winter nights.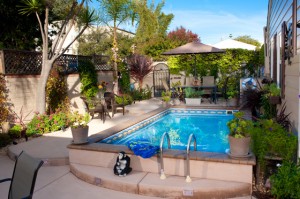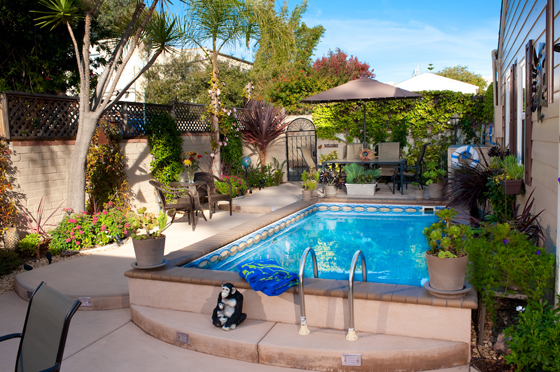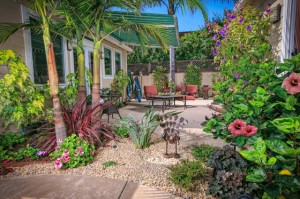 Stay in a Private Guest Cottage or a Tuscan Styled Spacious Room with free reserved on-site parking and professionally landscaped Pool and Patio.
Uniquely located at Sail Bay in Mission Bay Park and nestled between La Jolla and Downtown, the Beach Hut Bed and Breakfast is a conveniently located destination for everyone from Business Travelers to Vacationers and Honeymooners.
For a truly 'Southern California Experience', the Beach Hut Bed and Breakfast is The Best Place to spend your next visit to San Diego. Innkeeper/Owners Norm and Linda will warmly welcome you.