The Beach Hut BnB is a California Hotel & Lodging Association 'CLEAN & SAFE CERTIFIED' establishment having met all of their COVID-19 Standards.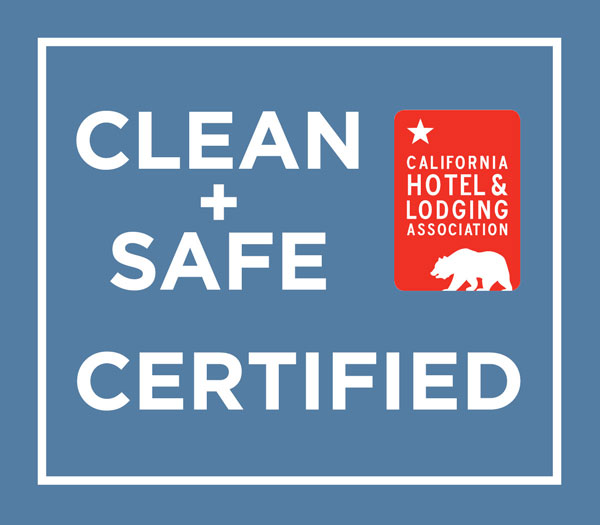 Our rooms have private exterior access, keyless entry, isolated air ventilation with guest AC/Heat control, Ozone Generator and CDC approved Sanitization, WiFi/Text/TV/Intercom for remote communication, Table and Chairs in room and on patio for dining via Restaurant delivery, five isolated patio seating areas for approved guest distancing, pre-packaged breakfast items are selected by guest in advance and placed in the room.
My husband and I live on the property and maintain it ourselves and we do not have employees. My work experience as a Research Biologist and Occupation Therapist has provided me with the skill level necessary to read, interpret and implement all government and medically mandated recommendations pertaining to this pandemic. Please contact me at any time for a further discussion of our efforts to protect our guests.
+1 858-272-6131 BeachHutBnB@gmail.com
– Linda York, Owner