The amazing Bayside Landing restaurant is just a few blocks away from the Beach Hut Bed and Breakfast.  I really nice walk and the food is amazing.   You can sit in the big open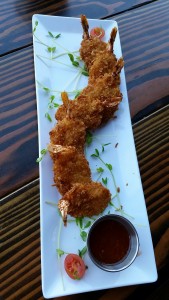 windows or back in the restaurant  and enjoy the many TVs and great music.   It is just a really fun place to sit and eat or hang out, play pool.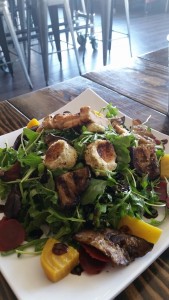 You came come to relax and eat or hang out with friends, play pool and enjoy the many TVs and music.   The happy hour is from 3p to 6p Monday – Friday.   You can get $5 appetizers and discounts on wine and beer.
The food is oversized and the taste is really good.   But for you lighter eaters the salads are very healthy and follow the healthy eating guidelines.
If you love good food in walking distance do not miss this place while you are in Pacific Beach,  and if you are a local it will be your new favorite place to go.
Check it out at http://baysidelanding.com