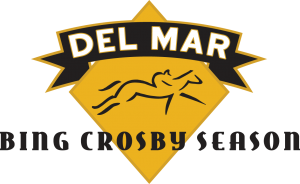 Del Mar is starting a new racing season on November 7.   Just up the 5 freeway from the Beach Hut Bed and Breakfast about 20 minutes.  Come enjoy the new racing season.
The season kicks off with a spectacular, Gatsby-style, Opening Day party on Friday, November 7. Stars and fans will show off their fall finest in an outrageous day of racing and revelry. The afternoon will feature an "Old Hollywood Fashion Contest," with awards being given for Best Dressed Couple, Best Old Hollywood and Best Celebrity Lookalike.
Beyond world-class Thoroughbred sport, Del Mar is known for its exciting lineup of concerts, food and beer festivals, giveaways, and seminars with top racing folks – and the Bing Crosby Season continues that tradition. The fast-paced meet will include two Saturday concerts, November 15 and 29, with Reggae Fest featuring Iration kicking things off on the 15thand alternative rock band CAKE closing out the season on the 29th.
Information from https://www.dmtc.com/media/news/del-mars-inaugural-bing-crosby-seasonbrdebuts-november-7-240