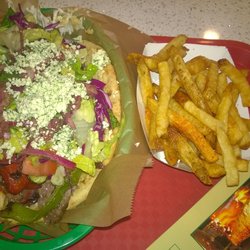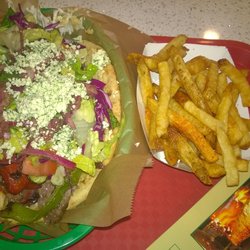 A gem in downtown San Diego. The food is both delicious and healthy. Their doner/shawarma is far superior than Kebap Shop's and the like. I was told that it is made fresh everyday unlike the other places where they buy it prepared and then freeze it.
Also, their baklava is delicious (both pistachio& chocolate). If you love espresso type coffee, you should try "Turkish coffee".  That is what people say about the Mediterranean Food at Doner Mediterranean Grill at 823 5th Ave. San Diego Downtown.    They are open till around midnight most nights and until 4am on Friday and Saturdays.
About 15 minutes from the Beach Hut Bed and Breakfast.  You have to try it the food is amazing and the best humus you have ever tasted.
823 5th Ave
San Diego, CA 92101

b/t E St & F St
Gaslamp