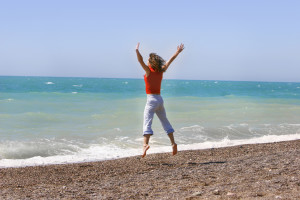 When you are on your vacation or even traveling on business you still need to get some exercise. There are many options for exercise available near the Beach Hut Bed and Breakfast in Pacific Beach.
Ideas for getting exercise:
1. Walk on the bay that is two blocks from the B&B
2. Use one of the B&B bikes and ride around the bay.
3. Check out a local gym and pay the per day rate
4. Go to a club downtown and go dancing.
5. Take a walk to downtown Pacific Beach and go shopping.
So there you go, so many options to keep active.