There are many types of stores in Pacific Beach if you need to do some Christmas shopping.   You can go to the surf shops to find unique gifts.  Within a couple of miles from the Beach Hut Bed and Breakfast you can drive to Garnet Ave to go to many types of shops to buy gifts or gift cards.
There is a Trader Joes, Sprouts, Starbucks,  and many specialty clothing stores are local vendors and national chains.  We also have a great selection of  Malls within driving distance.  Plan your shopping visit ahead of time using our links below.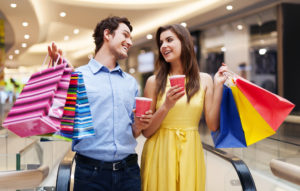 Nearby Shopping Malls
Fashion Valley Mall (6.1 miles)
Cedros Avenue Design District (16.5 miles)
Carlsbad Premium Outlets (26.0 miles)
Del Mar Plaza (14.9 miles)
Stay in one of our fabulously comfortable Bed & Breakfast Rooms,
the Garden Room or the Tuscan Room during your stay in San Diego.