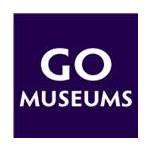 We have many great museums in San Diego and in the month of February you can take 50% off the regular price of admission. See this link for details.
http://www.sandiego.org/members/museums/san-diego-museum-council/events/museum-month-half-off-admission.aspx
Presented by Macy's, this popular event allows participants to enjoy half-off entry fees at 45 San Diego Museum Council membership museums for the entire month of February.